18 Unique Pumpkin Pie Recipes
Body First
Fall is the season for all things pumpkin, which means it's time to start enjoying pumpkin pie. One of the biggest struggles with Thanksgiving dinner can be deciding whether to go traditional with all your dishes, or to change it up. Making one of these unique pumpkin pies gives you the best of both worlds. Give your guests the pie they expect served in a new and unique way.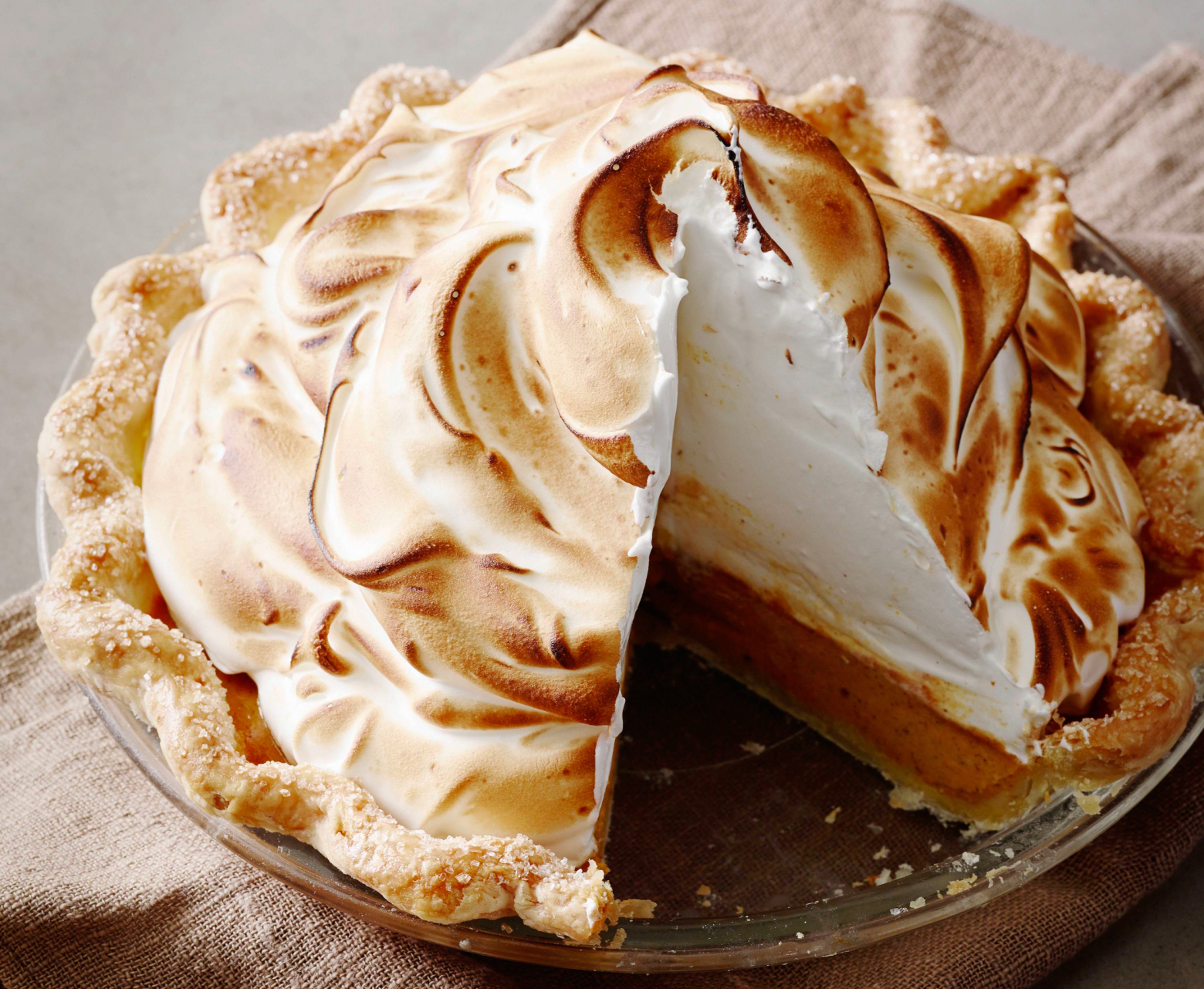 Meringue is a classic pie topper usually paired with lemon, but it can be used for all kinds of pies. This recipe from The Pioneer Woman puts it with pumpkin!
This eggnog pumpkin pie from The Girl Who Ate Everything combines two classic holiday flavors for a match made in heaven.
3. Nutella Swirled Pumpkin Pie
It's true, Nutella really does go with everything. This pie from Sally's Baking Addiction proves it.
Do you think whipped cream is the best part of the pie? This recipe from Recipe Girl agrees! Why only put whipped cream on top of the pie when you can put it inside too!
Maybe you're not having Thanksgiving dinner around a bonfire, but this recipe from How Sweet it is will make you feel like you are!
Butterscotch and pumpkin come together in this pie from Love from the Oven for a perfectly balanced and sweet harmony of flavors.
Okay, so cheesecake isn't really pie, but this pumpkin cheesecake from Homemade Hooplah is close enough and it will surely be loved by everyone at your Thanksgiving table.
8. Pumpkin Dulce de Leche Ice Cream Pie
Ice cream makes an excellent pie filling, especially when combined with pumpkin and dulche de leche like this recipe from Cocktails Cupcakes Crafts.
Pumpkin and peanut butter may seem like an odd combination, but this pie from Recipe Girl uses just enough peanut butter to add a nice nutty texture to tradition pumpkin pie.
10. Coconut Macaroon Pumpkin Pie
This pie from Self Proclaimed Foodie is a traditional pumpkin pie filling in a delicious coconut pie shell that tastes totally new.
This pie from Stuck on Sweet mixes cream cheese and cool whip into the pumpkin pie filling for a dessert that is light and fluffy but still maintains that classic pumpkin taste.
Go non-traditional with these hand pies from Shugary Sweets. This way no one will be fighting over who got the biggest piece.
This pie from Six Sister's Stuff is an easy but delicious new take on pumpkin pie that will make your guests fall in love.
14. Typography Pie
This classic pumpkin pie from A Subtle Revelry comes with a little surprise inside. You can spell out any words you want!
15. Pumpkin Mousse
This pumpkin mousse pie from Crunchy Creamy Sweet is a creamier version of the original that tastes absolutely heavenly.
Who says pumpkin pie has to be dessert? You can serve this savory pumpkin pie from I Food Real with dinner and try out some different desserts.
17. Mini Pumpkin Pies with Cinnamon Cheesecake Topping
Take your pies mini this year with this recipe from Hello Little Home. Mini pies are much easier to eat and serve, so they are a great twist on the classic.
Only have time to make one pie this year? This pie from Manila Spoon will make sure that you can still please everyone by combining the three most common Thanksgiving pies into one.